As your company grows,
you can no longer rely on complicated, error-prone spreadsheets for reporting, or use extensive manual processes for accounting tasks. You may be ready to move to a new accounting system. The right accounting system can translate to significant productivity gains through automation of manual tasks, improved decision making with real-time reporting and visibility and a strong foundation to support your business growth. Make sure you chose the right accounting system for your business.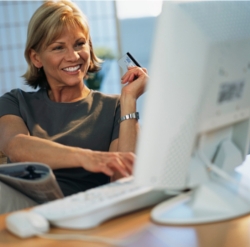 Download the Intacct whitepaper, "Eight rules for investing in a new accounting system", written by one of CPA Technology Advisor's Top 25 Thought Leaders in Public Accounting, Geni Whitehouse and learn how you can operate more efficiently and effectively, improve your audit and control capabilities, easily comply with GAAP and IFRS accounting standards, and manage multiple entities and foreign currency.
I hope this whitepaper proves informative and provides some helpful insights.