It was our privilege to participate in Intacct's Annual Users Conference, Intacct Advantage 2013, last week in Las Vegas. The theme of the Conference was ACCELERATE! Below, I share with you my key takeaways along with highlighting accounting as a "social activity" in more depth.
Intacct's revolutionary product enhancements - recognizing accounting as a "social activity" (please read below for further detail).
Our interaction with partners and customers who are truly excited about enhancing their business operations and growth opportunities, through their Intacct implementation. Just speaking about the future of Intacct created a real aura of confidence around our discussions.
Our partners and customers are excited to engage our sister company, CodePartners, to create customized/integrated designs for their systems.
The focus to continue accelerating our marketing efforts to expand awareness around Intacct's solutions.
The opportunity to drive benefits to customers through collaboration among the Intacct Direct Sales and Partner Channel Sales teams.
Accounting as a Social Activity… really?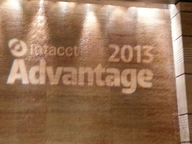 Wait! What about the stereotype of an accountant?
An introverted accountant looks down at his shoes when he talks to you;
but, an extroverted accountant looks at your shoes when he talks to you.
Well, we know this is not the truth about accountants!

However, Intacct is pushing boundaries and creating the "Social Bug" which builds social media right into Intacct. This allows us to open the lines of communication, thus improving efficiency in our daily work. This improvement builds a more collaborative workplace, allowing interaction within workflows. Be on the lookout for more new features that allow the creation of schedules for routine workflows, like monthly closing schedules.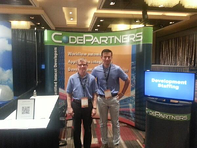 We are excited that Intacct continues to "accelerate" and we are on the forefront of this growth.
Schedule a free consultation with BTerrell Group to find out more about the features that enhance your everyday business experience and accelerate growth in your bottom line.