I was very fortunate to attend Intacct's Annual User Conference last week in Las Vegas. Since this was my first conference to ever attend, I really had no idea what to expect.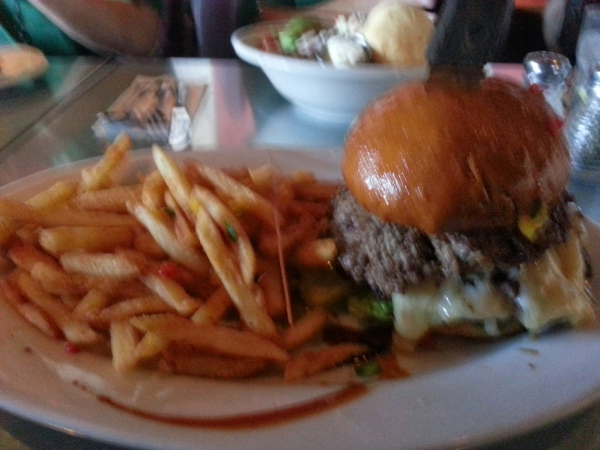 My first meal at the conference was a mushroom swiss burger. I consumed all my week's calories in this one meal! Check out this picture! The burger is definitely larger than the picture portrays

Then, at the opening keynote address, an electric string quartet came out playing rock music. What?!
Now, on a more serious note, I was thrilled to see and hear firsthand how Intacct continually enhances their cloud ERP solution. I am particularly excited for their new dashboard functionality releasing in November. I also enjoyed interacting with other partners and learning about their best of breed solutions they integrate Intacct with to provide the most value to their customers. In-between all of the food, music and networking, I also learned many new features and best-practices by attending key break-out sessions, workshops, and panel discussions throughout the week.

Overall, I could not ask for a better first conference experience. I left feeling re-energized about Intacct's customer offerings and I can't wait for Intacct Advantage 2014!