Some things in accounting are very frustrating, which make me sometimes doubt my career. Revenue Recognition is definitely tops the list; the multiple recognition methods, slow and complicated spreadsheets, and constant manual maintenance. I feel stressed even thinking about this. Even worse, is when I spot a mistake from a few months earlier.
As a business grows, more revenue schedules are added to the spreadsheet and then, you have to look for a new accounting employee. The cruel fact is that it is hard to find a competent candidate, even if you offer a very good salary.
With the Revenue Recognition feature of Intacct Order Entry, the pain goes away in a snap! It only requires some simple steps.
1) Create a Revenue Recognition Template for the specific method you need.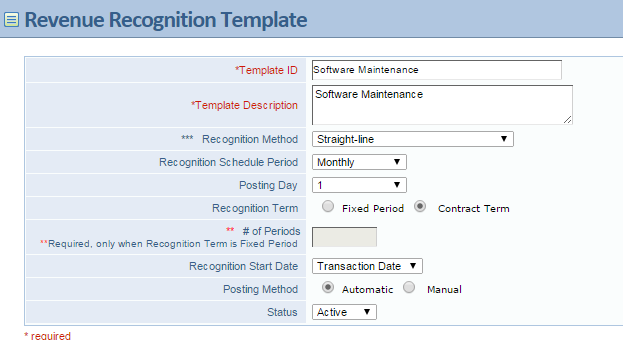 Intacct offers multiple methods including straight-line, milestone, and percent completed. Don't see anything you like? Use the custom option and create your own method.
2) Add the Revenue Recognition template to the GL group if the method is required for specific items. The revenue of the items automatically defers when you invoice it.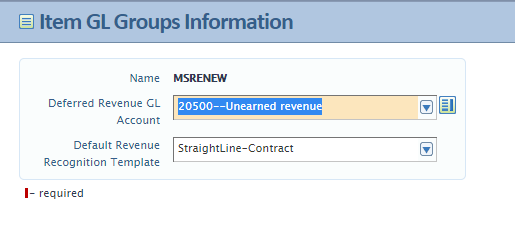 3) If you only need the template on some transactions, add the template to the transaction line on the Invoice detail line.

4) If you are brave enough to make it more complicated, such as combining it with the billing template, you can create a custom order entry transaction.
5) If you set up a manual post schedule, the deferred revenue posts individually or by group with Revenue Recognition schedules.

6) If you have project accounting, create a template with Project Accounting as the source. The update on projects triggers the revenue schedule automatically.

7) Intacct also offers two out-of-the-box reports, Deferred Revenue Forecast and Deferred Revenue, to help you track or review the deferred revenue status and future post.
This great feature reduces 70% of my time on deferred revenue and lets me play with complicated methods. If you'd like to have some fun on revenue recognition, you must try this!