While there is no magic formula that calculates a company's readiness for a new financial management solution, there are warning signs to be aware of in your business.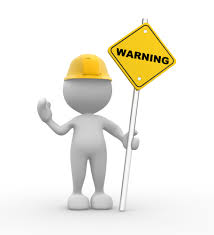 For example, CFOs might experience increased manual efforts to literally dig-out critical financial information, increased breakdown in controls , or the inability to provide strategic vision, just because they are bogged down in manual accounting tasks. System users experience increased usage of spreadsheets with limited functionality, limited access to financial data on-the-go, and limited integration between systems, causing manual data re-entry.
Nine times out of ten, when we meet with a company who experiences several pain points across their business, we find they also developed bulky workarounds for these problems. Frequently, a quick fix solves a problem in a pinch; but those quick fixes compound over time and require excess time and costs that could have been used better in other areas that align with the business' strategic vision.
Typical pain points we hear when speaking with companies considering a new solution:
Lack of real-time access to financial data

Costs and personnel requirements associated with operating and maintaining current on-premise hardware and software increased

Infrastructure doesn't support scalability/growth

Cumbersome reporting

Disparate systems

Staff compensating for technology that cannot accommodate growth or business change

Productivity and user satisfaction reduced

Challenges integrating multiple locations, business units, or currencies due to growth and expansion

Too busy with compliance to actually manage the business
If your company experiences more than a couple of these pain points, consider investigating a change. Typically, by choosing a new cloud-based solution, such as Intacct, companies find value in three areas: business visibility, revenue gains from billing corrections and efficiencies, and cost savings from countless areas. On average, cloud-based financial management and accounting systems achieve a 75-500% annual return on investment! To discuss whether now is the right time for your company to choose a new financial management solution, contact us for a consultation.