One issue that you may run into when printing checks in Intacct with Google Chrome is that the "Fit to page" option is selected by default in Chrome's PDF Viewer plugin. With this option checked, the check will not be aligned or sized correctly when it is printed on check stock. You must be sure to uncheck this option for checks to print out correctly.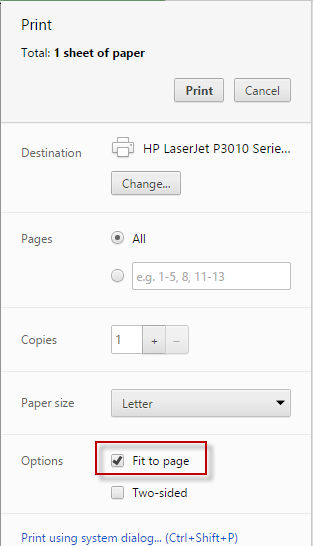 You can also disable the Chrome PDF Viewer. By doing so, Intacct automatically will download the PDF file instead of displaying the preview in the viewer. You can then open the saved PDF and print from there without worrying about the "Fit to page" option.
From Google support:
To disable the built-in viewer, enter chrome:plugins in the address bar and click Disable underneath the entry for "Chrome PDF Viewer." The Adobe Reader plug-in will automatically be enabled, if you have it installed.

If you still have issues when printing your checks, please let us know.