BTerrell Group is now billing our company's projects through Intacct, and are excited to see the new financial reports by project in the coming month.
A great feature of billing with Intacct's Project Accounting is that we can set up billing templates separate from revenue recognition templates. Thus we can create invoices based on the milestones we set in the project, but recognize revenue on another standard.
In this instance, we apply a Billing Template for invoicing the following milestones:
30% upon project acceptance
another 40% upon project delivery, and
the final 30% upon project signoff.
On the same billing document, a different Revenue Recognition Template has been applied which has been designed to recognize 10% of project revenue every time the actual hours booked on the project reach the next 10% level of estimated hours on the project.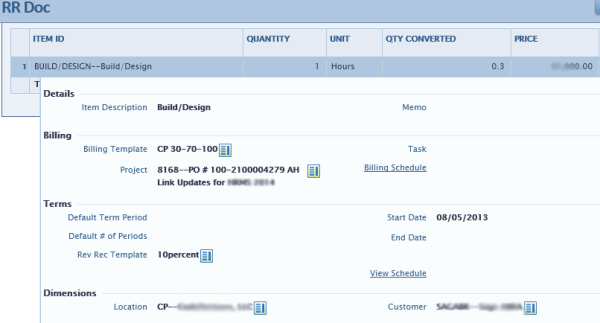 These settings help us to easily reach our billing and revenue recognition goals, with no further effort after the initial setup.
Would your staff time decrease by having a similar system? Contact us for a consultation!