If you use Sage 300 ERP Payroll, you might like to have a dashboard to show how many years your employees have worked for your company,and in which place and position, like shown below. In addition, you also might like to analyze the payroll date in Excel as well, like the example in this link.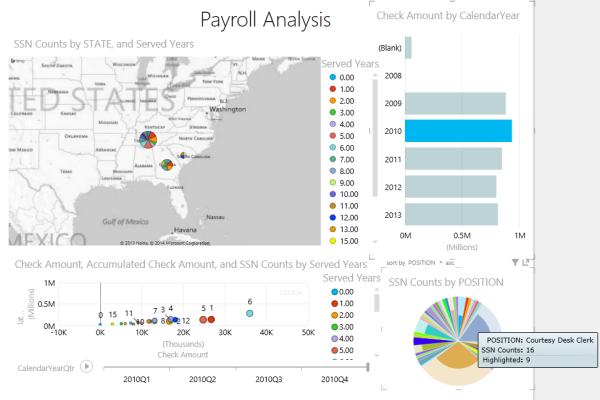 One day, one of my clients had an issue with the US Social Security tax calculation. With the help of the PowerPivot data model, I can quickly spot the problem across the year and all employees, as highlighted in the following screenshot.

Like to have such a report on hand to improve your productivity? Don't hesitate to contact the experts at BTerrell Group!